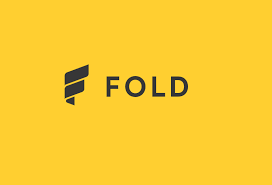 Bitcoin is more than a store of value; it is also a medium of exchange. Fold is a company that brings the power of Bitcoin's payment system to the masses by way of a Android, iOS or Web app, and gift cards. Fold represents a new way to pay for things without having to directly involve a bank or credit card company.
Canadian Bitcoin users have been looking for something like Fold for a while. While the Fold is officially US-facing only now, it allows Canadians to use it and some of the gift cards work in Canada. Not only does the app make for easy and secure payments, it also gives users an opportunity to earn cash back rewards in the form of bitcoins. Fold and others like Lolli provide an alternative way to stack sats in addition to simply buying bitcoins.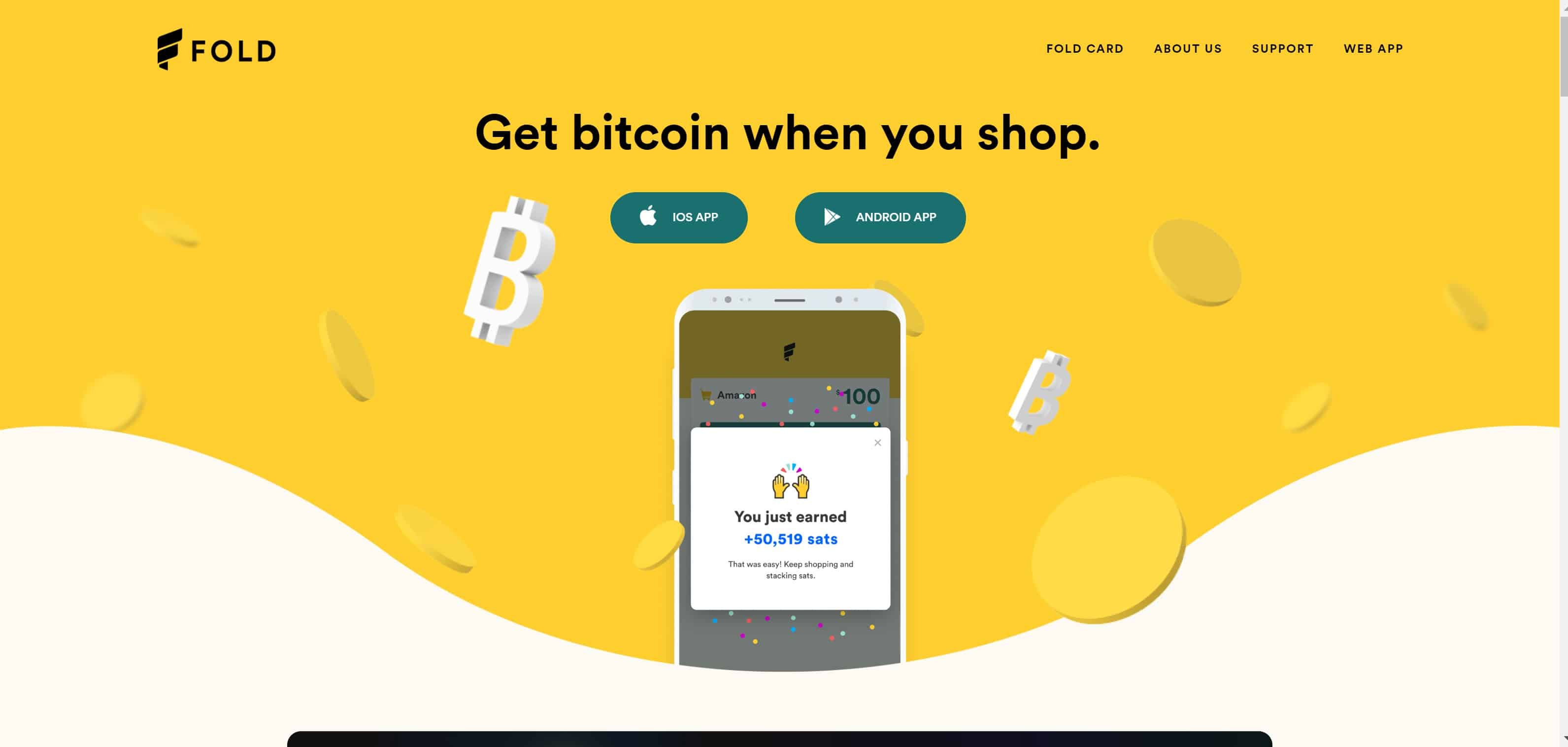 How Does Fold Work?
Fold essentially acts as an intermediary between customers and gift card issuers. As a user, you download the app to purchase a digital gift card from popular vendors like Starbucks, Amazon, etc. You can buy a gift card with either Bitcoin or a credit card, and then you use that gift card to make purchases with that vendor.
One use case of Fold is to buy gift cards of merchants you already use with a credit card, and get a cash back ranging from 3% to 8% in average in bitcoins / sats. For instance, if you're planning on spending $100 on Amazon.com, you could buy a $100 gift card for Amazon on Fold with a credit card, get about $4 worth of sats back into your Fold wallet, and go use the gift card on Amazon's site. In other words, Fold gives you free bitcoins.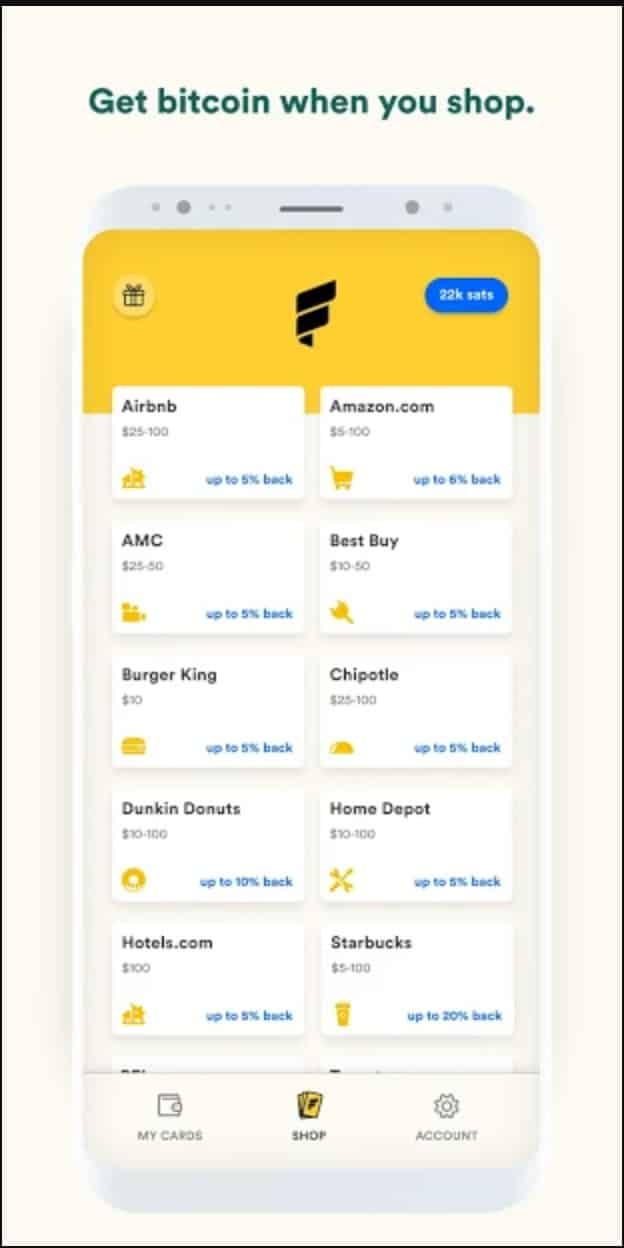 Another use case of Fold is to provide a platform through which Bitcoin users can spend their satoshis with merchants who would otherwise not accept them, while also keeping users purchases private from credit card processors. With that use case, you would purchase a gift card with bitcoins. You would also earn your cash back rewards in bitcoins. Thus, you get back a portion of every Satoshi (btw 1 sat = 1 satoshi = 0.00000001 BTC) you spend.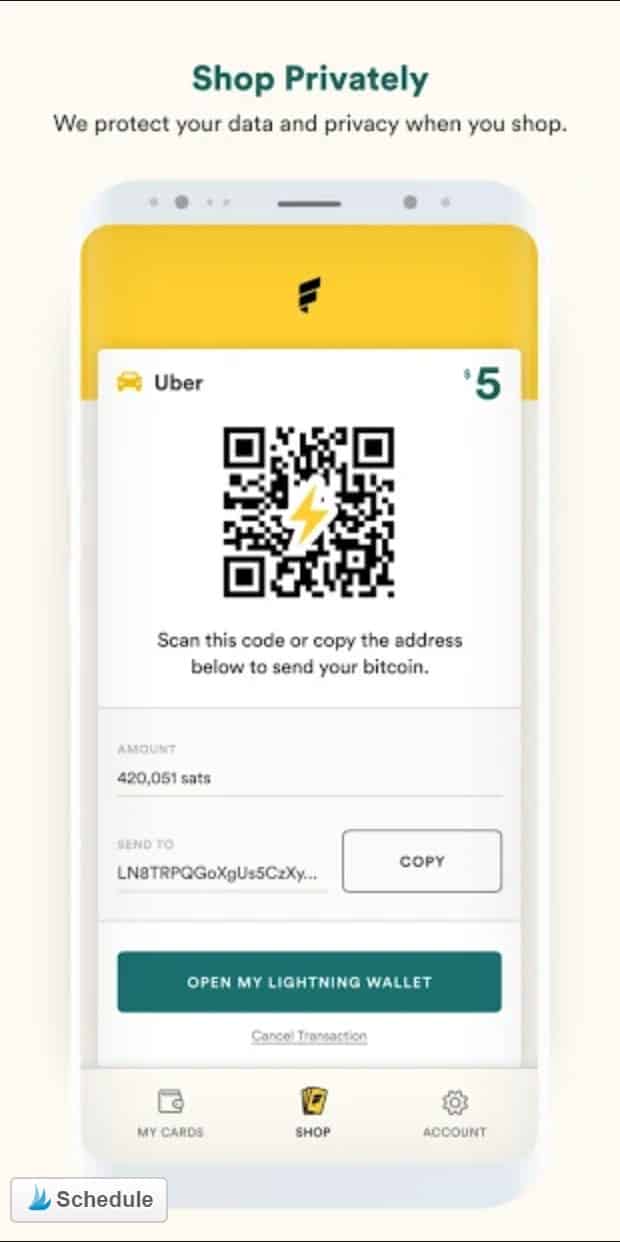 It is also important to note that you get your bitcoins back percentage immediately when you buy the gift cards on the Fold app. You can accumulate the bitcoins in your Fold wallet, but should withdraw them as soon as you reach a certain amount of sats – the app let's you easily send your bitcoins to your own bitcoin address.
Does Fold Work in Canada?
As of the time of writing this, Fold is officially for US customers. However, Canadians can download and use the Fold app. I've been testing the app for a few months and have been able to buy gift cards with credit cards and withdraw my bitcoin rewards to my bitcoin address.
Although Fold offers gift cards for over 30 merchants right now, most of them are US only. In Canada, most of the gift cards won't work with the Canadian-facing merchant. From trial and error, I've found two merchants that Canadians can use with the gift cards bought on Fold:
Amazon.com: You can buy gift cards for Amazon.com on Fold and, as a Canadian, you can use them on Amazon.com, not Amazon.ca. This may not be useful for physical products as you'll have to pay for shipping (that's if they ship to Canada), but I've been using it to buy Kindle books and audiobooks.
Banana Republic / Gap / Old Navy: You can buy the gift cards under Gap / Old Navy in the Fold app and it will work on the Canadian websites of Banana Republic, Gap and Old Navy.
Starbucks: The Starbucks' gift cards can be used in the Starbucks app even in Canada. When you enter the Fold Starbucks gift card in your Starbucks app, the app will automatically convert the USD gift card into CAD. You can then use the card within the app in all Starbucks in Canada.
On Fold's website, they also list the additional following companies and gifts that should work for Canadians (I haven't tried them yet):
1-800-Flowers
Airbnb (you must have a US-based credit card registered in your Airbnb account)
Hotels.com (you must use the US version of Hotels.com's website)
Sephora
Uber (you must use the gift card while in the United States)
Please note that you always get charged in USD by Fold.
Fold Does Not Require KYC
Fold does not operate as a financial institution. As explained above, they sell gift cards alongside a rewards program to incentivize customers. The result is that there are no KYC requirements; there is no need to prove your identity or give Fold access to your bank account.
This represents the ultimate in privacy for people who want to make electronic payments without having to spread their bank account information all over the place.
The Fold Card – A Bitcoin Rewards Card?
Fold is trying to broaden its base by introducing a new product known as the Fold Card. It is not available yet, but there is a wait list. The Fold Card will apparently be a Bitcoin rewards card that works a lot like a traditional credit card except that you are not getting back points or miles. Instead, you are being rewarded in bitcoins.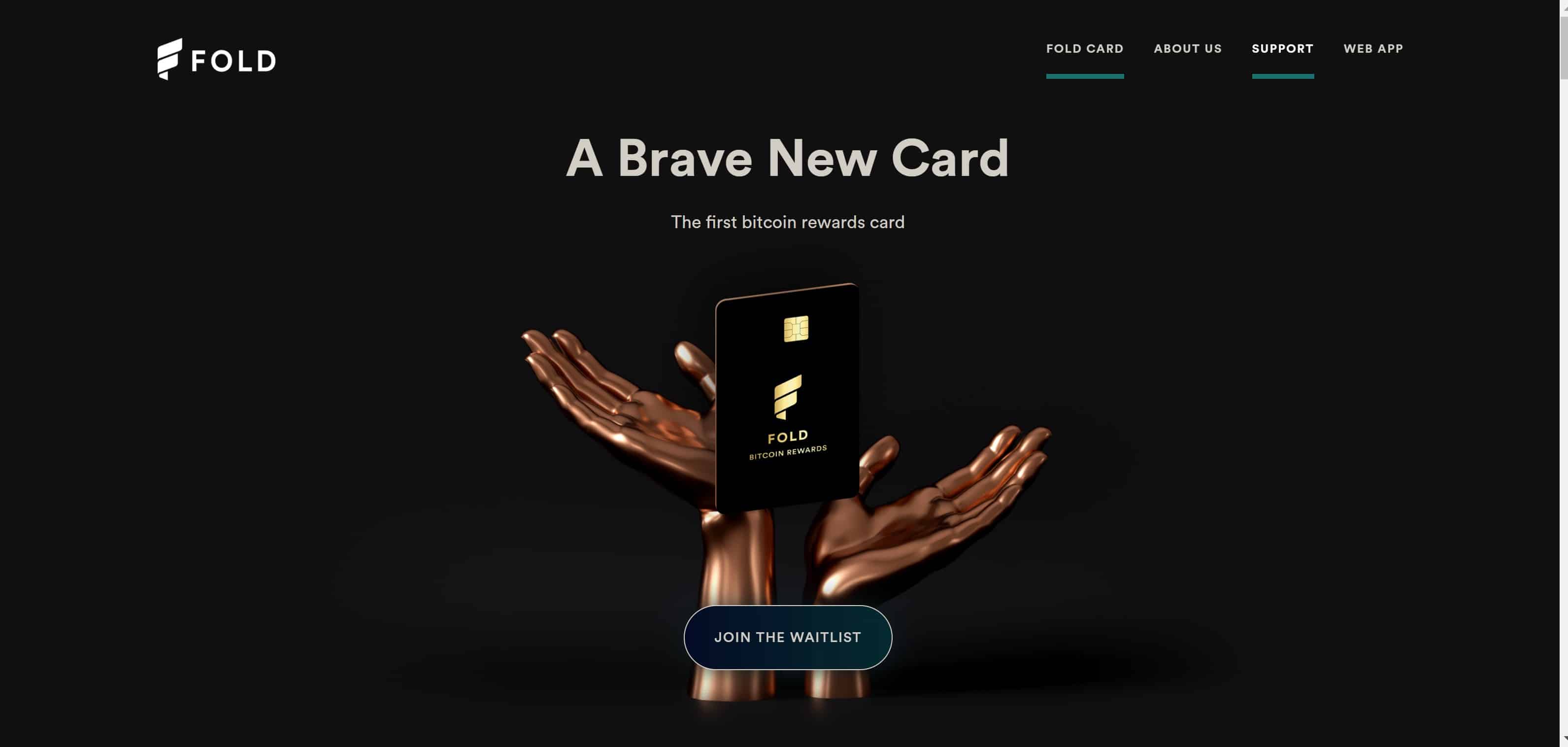 It is not clear exactly when the Fold Card will be ready for release. It might be worth paying attention to if you are already a Fold user or plan to become one in the near future. You can join the Fold Card waitlist here.
Pay with Fold
At the end of the day, Fold offers an alternative payment system for people looking for a way to spend Bitcoin. They already work with a growing list of well-known vendors including Amazon, Best Buy, Lowes, Macy's, Starbucks, and Uber. While only a few work in Canada for the time being, Fold has indicated that they intend to expand to Canada in the near future.
Spin for Sats with Fold
Another way to get free bitcoins with Fold is to use their Spin for Sats wheel on their app. Spin for Sats on Fold is like Wheel of Fortune, you "spin" a wheel that is located on your app, and you can win different prizes including bonus percentages on your next gift card purchase, 100 sats for free and even a hard to get 1M free sats.
Once you spin the wheel, a timer will appear indicating when you'll be able to spin it again.
Fold Bonus Promotion
If you are looking for another venue to spend or earn bitcoins, check out Fold. It is a great complement to
Lolli
. Fold specializes in rewarding Bitcoin users with cashback in bitcoin. As a promotion, Fold gives every new user 30k / 30,000 sats –
just sign up on Fold here
.