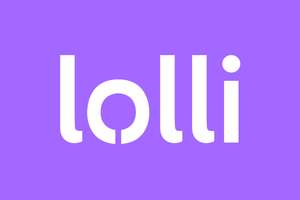 Loyalty programs are touted as a way for retailers to both increase sales and bring new customers into the fold. A good loyalty program rewards customers for shopping by giving them something in return. It could be anything from cash back to a discount on the customer's next purchase. Or it could be bitcoins.
That's right, that's the idea being Lolli.com, retailers can reward their customers by giving them a bit of bitcoins as a thank you for purchasing from them. The Lolli platform has proved popular enough that it now partners with some 500 retailers around the world. And make no mistake, these are not small-time operations. Major retailers like Bloomingdale's, Expedia, Priceline, the GAP, and Best Buy are all on board with Lolli. As Canadians though, we don't have access to all these retailers – in fact, technically, Lolli is for US customers only. As we'll explain below, Lolli in Canada works for some retailers, YMMV.
How Does Lolli Work
Lolli works through a partnership between itself and participating retailers. Lolli provides the loyalty program platform and retailers use that platform to reward their customers. On the customer's end, it starts with either via the Lolli website or its browser extension. The company says apps are coming for mobile devices.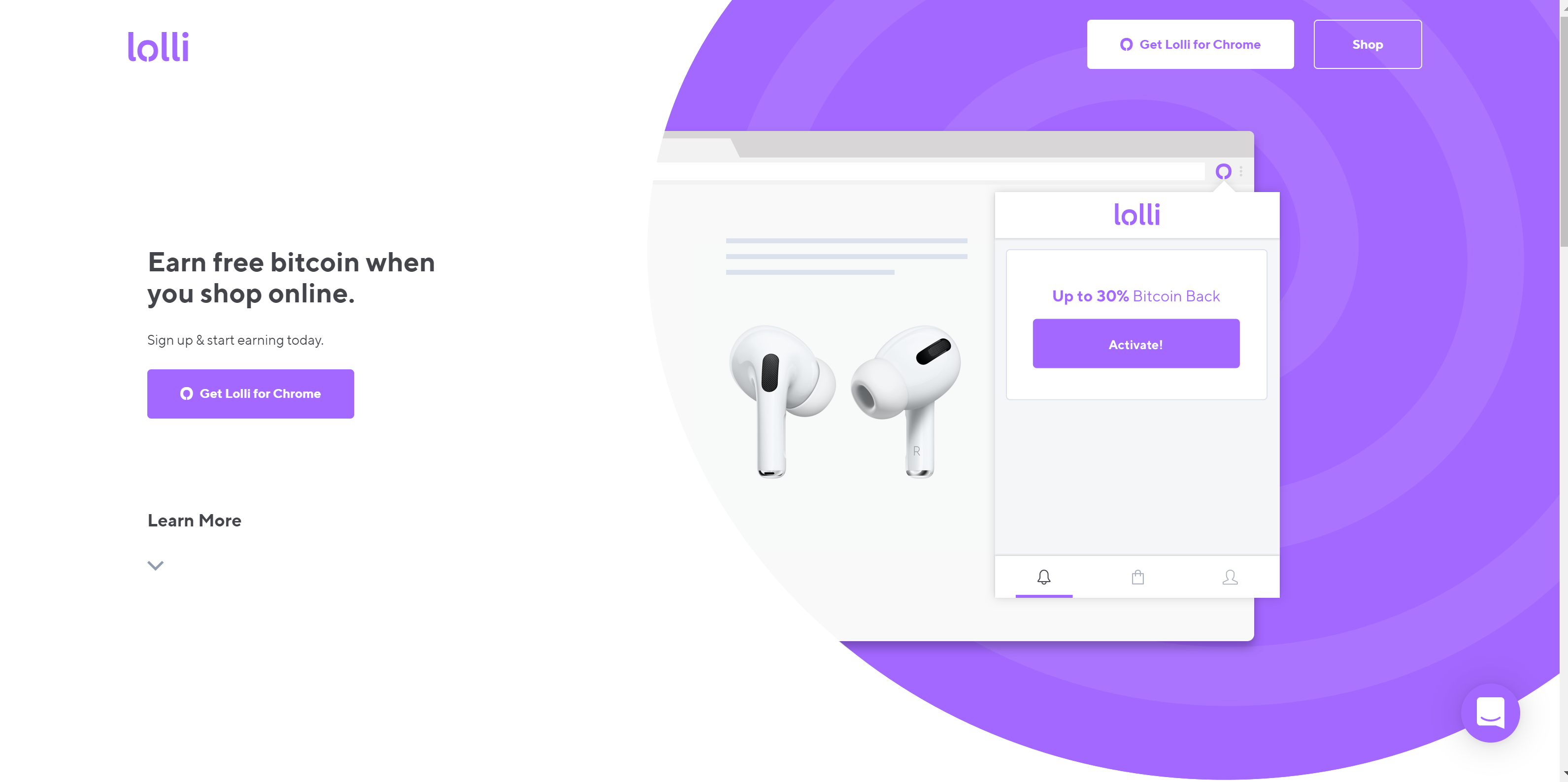 Lolli.com's website.
Let's say one of your customers has the browser extension installed. Any time that customer is browsing the website of a participating retailer, the extension alerts him or her with a notification. Provided the customer purchases something from that site and checks out through Lolli, the loyalty program rewards him/her with some Bitcoin dropped into a digital wallet attached to his/her Lolli account.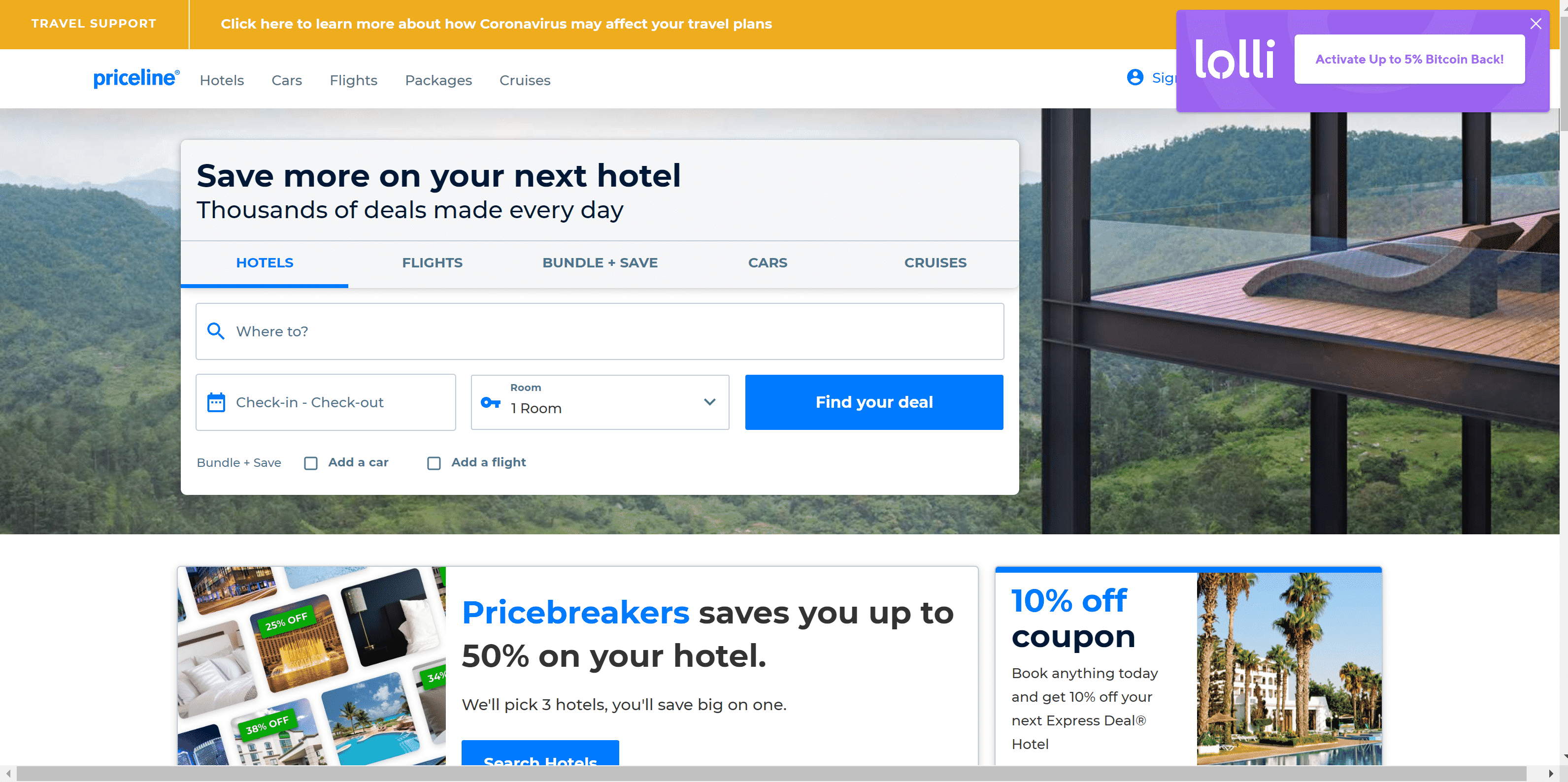 With the browser extension, Lolli lets you know if you can earn bitcoins back when you're visiting a participating retailer.
Without the browser extension, the customer can start on the Lolli website and then navigate to a participating retailer's site from there. Bitcoin is earned by purchasing from the participating site and checking out through Lolli.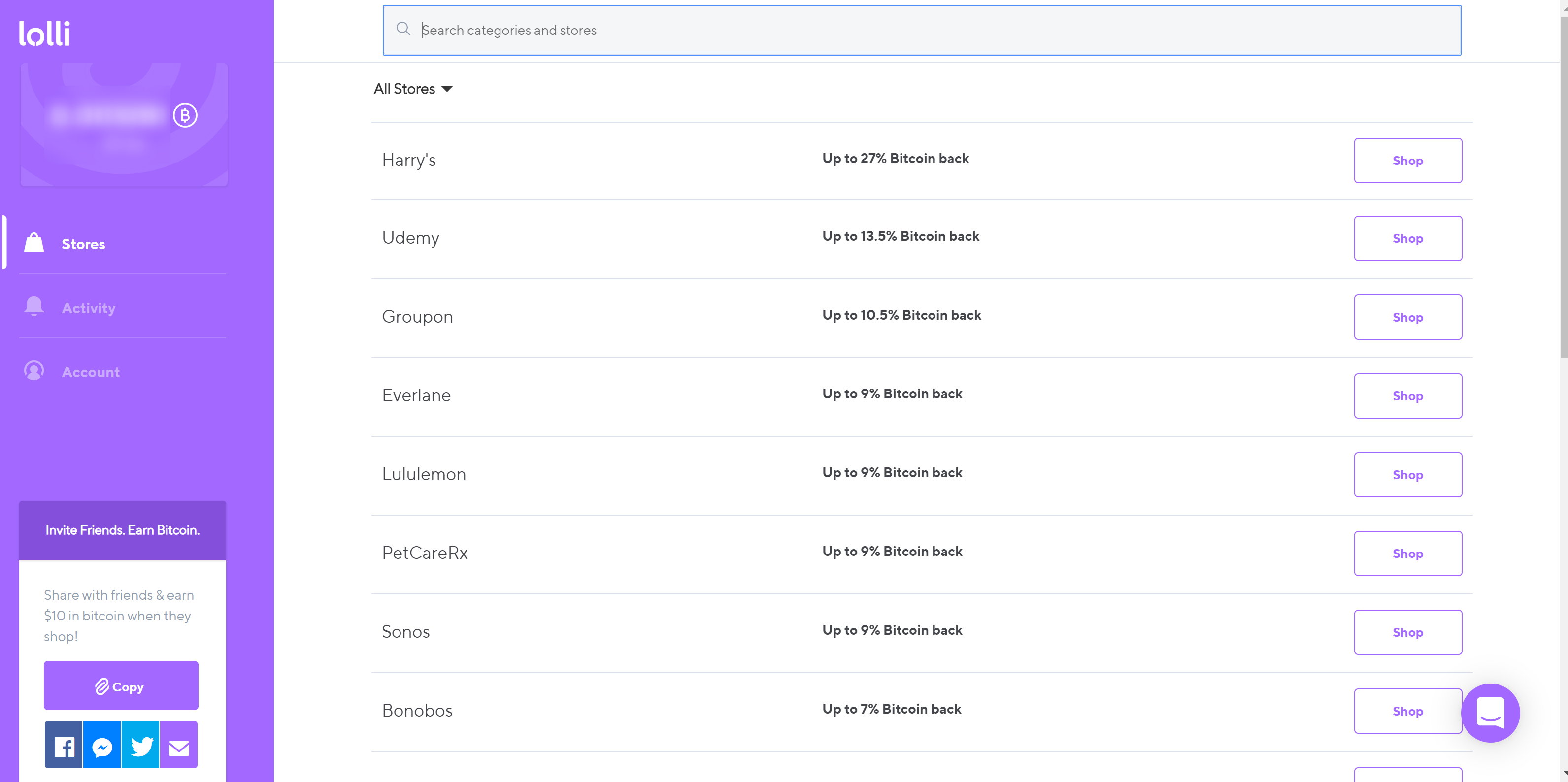 Lolli's website lists all their partner stores.
Lolli is Good for Retailers
The idea behind Lolli is to help customers get their foothold in the bitcoin space. The company's founders hope to increase general knowledge of Bitcoin, how it works, and why it is good for consumers. In the meantime, it's also good for retailers.
Most retailers are reticent to accept crypto payments due to price volatility. They have less reservations about a bitcoin loyalty program because they are not having to rely on cryptocurrency payments to maintain the balance sheet. There is very little risk for them. Yet at the same time, Lolli gives them an opportunity to reach out to customers who are already involved in crypto.
Lolli in Canada
At this time, Lolli is officially only available in the US and does not offer customer support for users from outside the US. That being said, as a Canadian, I've been able to sign up and use Lolli on some participating stores. I've also been able to send the bitcoins I've earn to my personal wallets. Please note that Lolli does not officially support Canadians, so if you sign up, there's no guarantee you'll get your bitcoin rewards.
To give some examples, here are some of the online stores I've been able to use Lolli from Canada:
Alamo
Barnes & Noble
Expedia
Frank And Oak
GoDaddy
Priceline
RentalCars.com
Udemy
Vitacost
If you're a Canadian using Lolli, let us know where it works for you and I'll add it to the list.
Getting Your Bitcoins on Lolli
The one thing about Lolli is that it does not drop bitcoins into user wallets immediately. Rather, Lolli tracks each qualifying purchase and keeps a record of it. It is then up to retailers to pay Lolli whatever they decide their loyalty rate is going to be. Once Lolli receives that money, they convert it to bitcoins and then transfer it to your wallet. Only then will you be able to send those bitcoins to one of your bitcoin addresses. Moreover, Lolli is obligated to respect KYC/AML regulations, so you may have to go through KYC at some point.
Loyalty programs do help a great deal in both attracting new customers and keeping existing customers coming back. Lolli offers a new way to increase customer loyalty by giving them bitcoins as a reward for purchasing. The Lolli program is something to consider if you are an online retailer or someone who buys products and services online.