Wealthsimple Crypto Review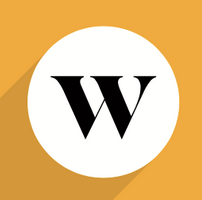 Canadian investors looking to get into the cryptocurrency space now have another option by way of a well-known Canadian investment firm. Wealthsimple, a company with a reputation for making stock investing simple and easy for non-professionals, has recently launched a brand-new app for trading Bitcoin and Ethereum.
Wealthsimple Crypto has been built-in to the Wealthsimple Trade app. It is possible a separate app will be released in the future, but that hasn't been verified. At any rate, investors can download the existing app and open a cryptocurrency account. They can begin trading Bitcoin and Ethereum without opening a regular investment account with the firm.
Wealthsimple Crypto Fees and Charges
Investors can make deposits and withdrawals from their Wealthsimple Crypto accounts without incurring any charges. At the time of writing this review, Wealthsimple does not charge any transactions fees for trading crypto.
The only fee you will pay at this time is a trading fee that they charge by applying a spread on the bid and ask prices at which your crypto buy orders and sell orders execute. The Weathsimple app will show you the trading spreads.
This trading spread is how Wealthsimple makes its revenue with crypto trading and it allows them to cover the custodial expenses charged by Gemini, their third party custodian, Gemini.
Only Bitcoin and Ethereum on Wealthsimple
Wealthsimple only trades Bitcoin and Ethereum for now. As a general rule, their investment strategy is to keep things as simple as possible. Initially, the company believes it is best to follow that same principle with cryptocurrency. They do plan to add more cryptocurrencies in the future, but the ones they choose, and the timing of their arrival, are unknown.
Bitcoin and Ethereum are obviously two excellent choices to start with. Bitcoin is by far the most popular cryptocurrency, with the highest spot price and market capitalization. It tends to have the highest daily trading volume as well. Ethereum is a good second choice because so many alt coins are based on it. It offers very good spot pricing and solid market capitalization.
If you want to try Wealthsimple Crypto you can register here.
Coin Storage – Why We Do NOT Recommend Wealthsimple Crypto
Investors looking to trade cryptocurrencies through Wealthsimple will not need a separate digital wallet. Wealthsimple partners with Gemini Trust Company, LLC to provide custodial services. Gemini is a regulated custodian that maintains $200 million in cold storage insurance coverage.
This is actually the reason why we do not recommend Wealthsimple Crypto – they do not let you withdraw your crypto to your own BTC or ETH addresses. Just like Robinhood, PayPal and the like, Wealthsimple allows you to buy and sell crypto but you cannot send it to another address. This goes against the ethos of crypto in our opinion. We much prefer Bull Bitcoin, Shakepay or even Coinsquare if you're looking for Canadian alternatives.
That being said, if your goal is simply to trade Bitcoin and Ethereum as you would stockf, Wealthsimple will do the job.
Getting Started with Wealthsimple Crypto
Just like with traditional stock investing, it doesn't take much to get started with Wealthsimple Crypto. It is as simple as downloading the app, entering an email address and password, and following the online instructions to complete registration. Investors can also use the Wealthsimple website – a good option for people who do not like trading with their phones.
Be sure to read the terms and conditions before signing up.